TAILOR-MADE
EVENTS IN
UNIQUE NATURE
ESCAPE
A unique location, paired with warm and attentive service, to add a special touch to your event. The acres of resort and its surrounds are available as your ideal venue. Whether it's a corporate function in the meeting room, a private gathering in the villa, a boutique wedding on the lawn, or a team building retreat with the Activities Center at your disposal to organize a host of experiences in the rainforest, the team at Nam Kat Yorla Pa is ready to make it happen.
Suited for up to 100 guests, the spacious meeting room can be transformed to cater to various types of events and occasions, and personalized based on your preferences. The space is tastefully designed with regional décor to create an elegant ambiance, and outfitted with equipment you will need to host your event and an in-house IT team to ensure things run smoothly.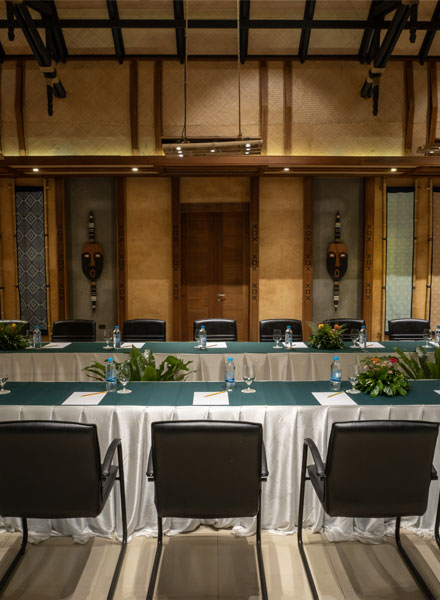 At a moment's notice, any area in your private pool villa – from the living room to the long balcony – can be turned into the perfect space for a private meeting or intimate gathering for up to 10 guests, complete with lush rainforest views and the sound of the flowing river.